Thunder Bay Experience Guide
Take the time to view Thunder Bay's most requested Visitor Guide - Thunder Bay Experience. This featured-packed annual magazine is complete with engaging and entertaining articles, beautiful photography capturing the allure of Thunder Bay and its surrounding region. Read about fresh travel ideas and take advantage of the useful maps that will help you navigate throughout our beautiful city. This full-colour booklet will inspire you to plan your next trip to an outdoor adventure city that is truly Superior by Nature!
Order your FREE Thunder Bay Experience Book by completing our order form. Your guide will be mailed to you shortly. Preview the Guide by viewing our online version below.
View the Guide Online (click image below)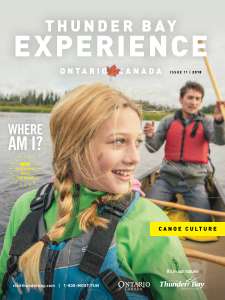 Download the 2018 Thunder Bay Experience Guide
Adobe PDF, 96 pages, 23.4 MB
(Note: Large file may take a few minutes to download)
View City Maps and Events & Festival Calendar Online (Click Image Below)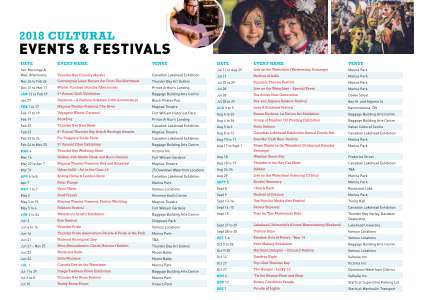 Download City of Thunder Bay Maps & the 2018 Events & Festivals Calendar
Adobe PDF, 4 pages, 6.69 MB
---
Thunder Bay and the surrounding area has a lot to offer. Whether your destination is Thunder Bay or a quaint haven around Lake Superior, there are many great publications and maps available to help you plan your trip.
---
Learn more about advertising with us and our partnership opportunities.
---